Medical assistance in dying.
This image was published as the cover of Palindrome Magazine.
Illustration is a powerful storytelling tool. 
Whenever a subject is delicate or tricky to illustrate, I provide mooving images.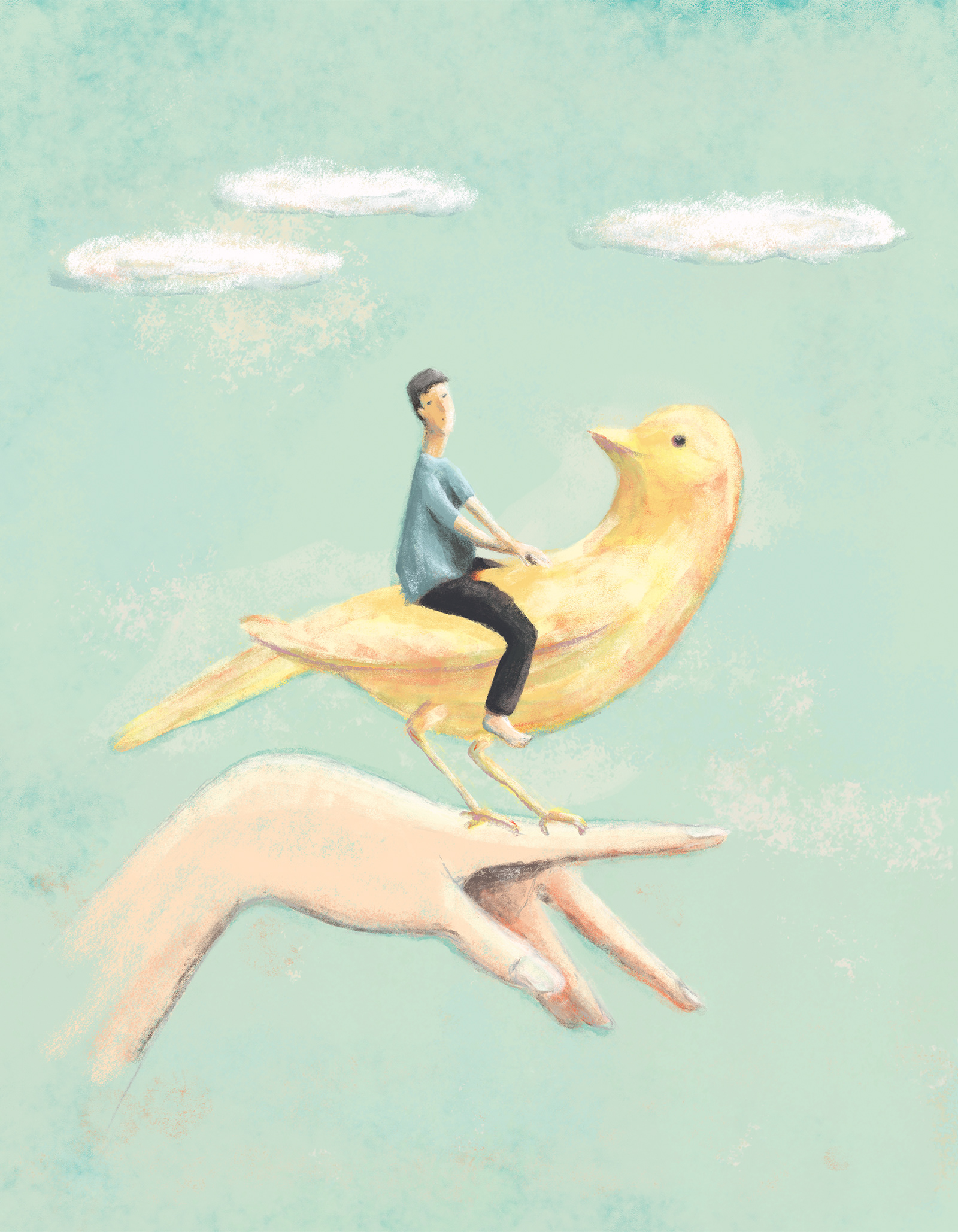 Palindrome Magazine.
Here are the graphic layouts of the magazine showing my illustrations.
The magazine combines medical facts and poetry. They feature one illustrator per issue.