My work has been featured in Lonely Planet UK with my Mali travel sketchbook.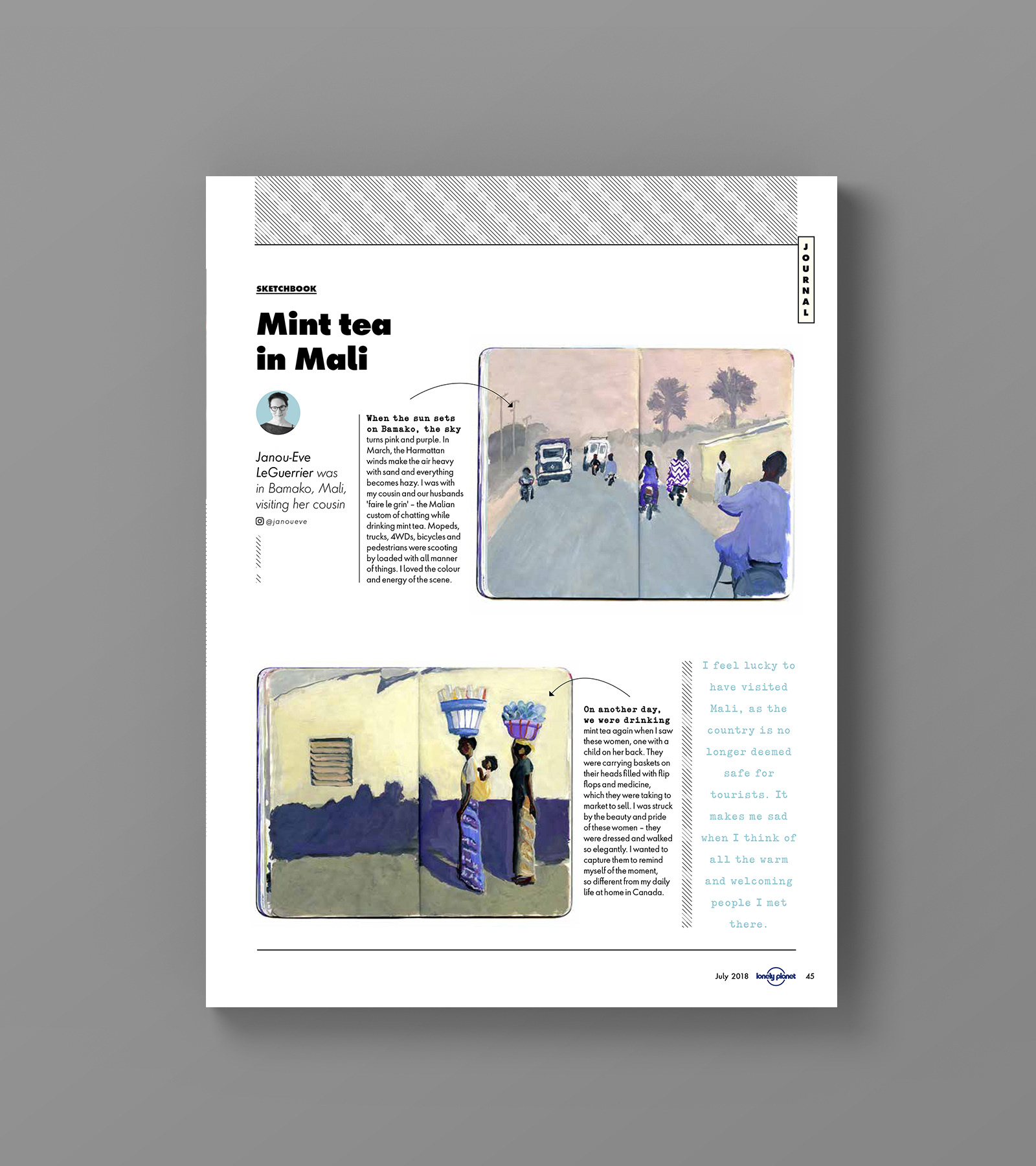 The book I wrote, 
Lapin perdu/Lapin trouvé
 got a nice review in 
La Presse +

I am part of the several Québec artists that have contributed
to
Le Montrealer
, by imagining covers.
Le Montrealer
 is both a tribute to the famous covers
of 
The New Yorker magazine
, and an adaptation of 
The Parisianer
 project,
which was launched in 2013 in Paris.
With this project, I have been invited to Taipei in Taïwan by
Bureau du Canada
to do conferences
and workshops at the international bookfair in 2019